July was a slow month of reading for me. This was caused by my week vacation running around Calgary attending Stampede and visiting museums and by my change in schedule as I am now focusing on getting back in shape and spending a lot more time at the gym. I've found a lot of audiobooks are not great for me to keep my interest while working out so I just have a little less time to read.
I read a total of 16 books and DNFed 2 of them. My DNF books weren't necessarily bad. They just aren't books that I enjoy but I wanted to try.
The most disliked book I read in July: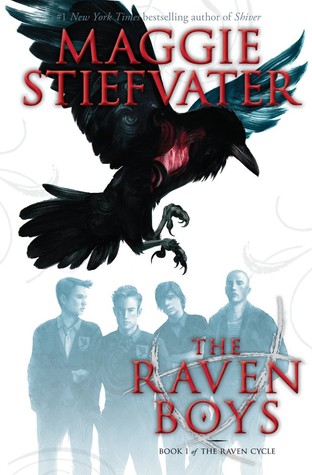 The Raven Boys by Maggie Stiefvater
You can read my full review here and please don't hurt me! I didn't hate this book but with all the hype around it, I was kinda disappointed. I am going to give the sequel a try but I found it quite boring. I couldn't get invested in the plot and I just kept shrugging at the characters. None of it really stuck with me or had an impact on me.
The most surprising book I read in July:
Wandfasted by Laurie Forest
You can read my full review here. I absolutely loved this book/novella…enough that I tried to read an eBook which is not something I normally do. The story just didn't cover what I was expecting. I ended up rereading The Black Witch after this because of all the nuggets of extra information. I could start drawing lines between characters and start understanding everyone a little more. (AND we got news about the sequel to The Black Witch this month!)
The best book I read in July:
I actually enjoyed quite a few of the books I read this month but by FARRRRRRRRR, my favourite was The Bone Season by Samantha Shannon. This book was the book of the month for the Life & Lit Facebook group and I read it twice and immediately purchased the sequel which I will be reading in August.
You can read my full review here for The Bone Season. This book being a debut is absolutely mind blowing! I am very curiously going to monitor the production of any TV series or film since the rights were optioned off. It's dark and violent and magical. Holy world building! There were just so many things I loved about this book and I hate myself for taking so long to read it!
Honourable mentions
Alex & Eliza – You surprised me! I rented you from the library assuming I would hate you. I loved you and bought my own copy to love and re-read.
The Gentleman's Guide to Vice & Virtue – Why must you be so cute?!
Strange the Dreamer – I love it when a pretty book cover doesn't betray me. 😀